Hope you all had a lovely Christmas!
Here is my last set of cards: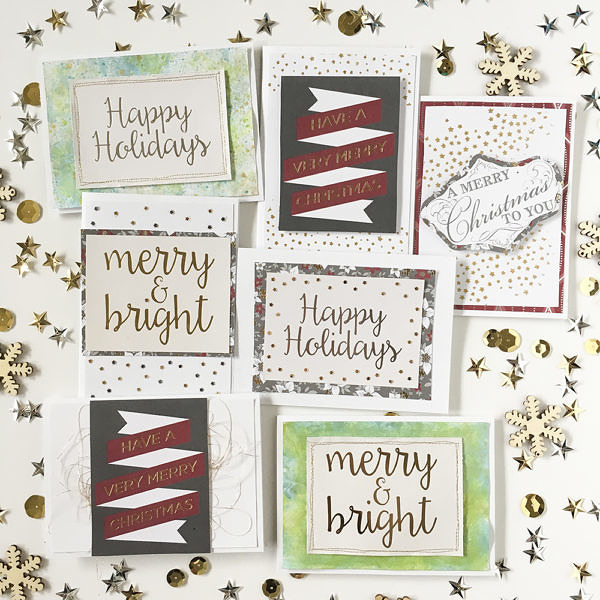 The paper pack came with a bunch of large cut apart sentiments. These are my laziest cards, however I couldn't just simply glue the sentiment to the card without making my mark on it. Top left and bottom right I was playing around with the packaging technique and my new Heidi Shines in green, teal and gold. I thought they would make pretty backgrounds. I also stitched gold thread around the edges of the sentiment.
Top middle and right I used my tree star stencil and some Heidi Gold texture paste, but I smooshed it randomly, not in the shape of the tree.
Middle row, I glued on tiny star sequins. Finally, bottom left- I added tangled gold thread behind the sentiment.
Hope you enjoyed my card spree! Have a wonderful holiday, and a happy new year.
I will be back in January with my design team posts!
xoxo
A