Hi! It's day 6 of Christmas cards. We are moving away from shakers and back into trees.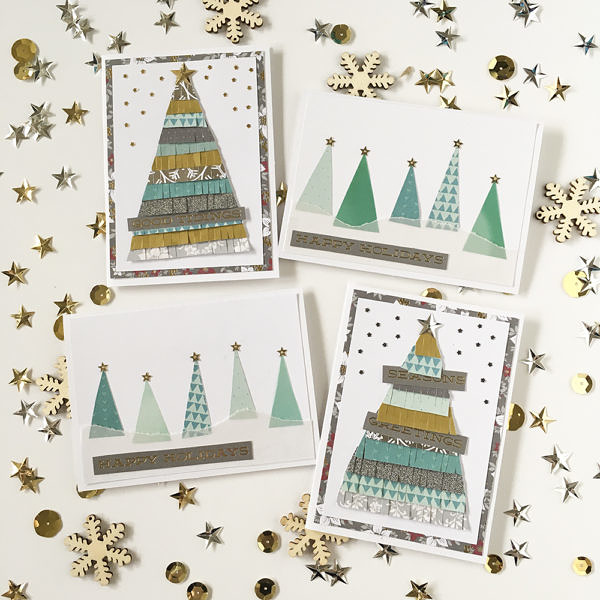 I love doing trees on cards. And here is where I stray a bit from my pattern paper pack to add some green from my stash. I'm really happy to see that the fringe trend is going strong, because I love the look.
And the other cards couldn't be easier to assemble- ripped vellum for snow, hand cut triangle for trees, stars glued on tops and a sentiment.
Join me again tomorrow!
xoxo
A