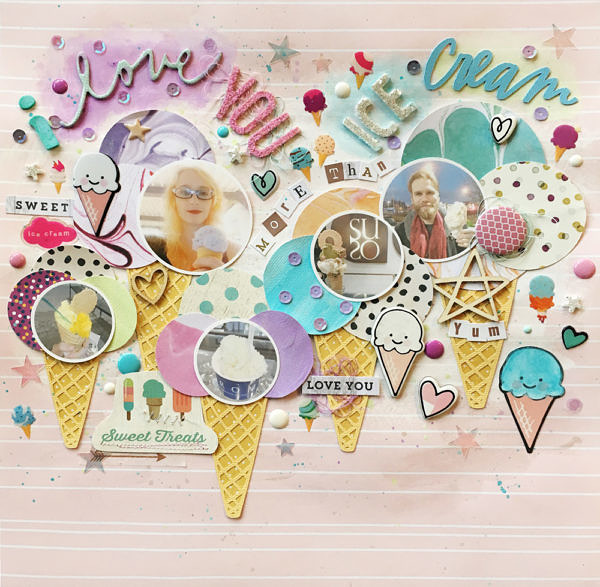 Such a yummy layout :D. I had a lot of fun making it too. The sketch this month at Stick It Down Challenge blog was this one: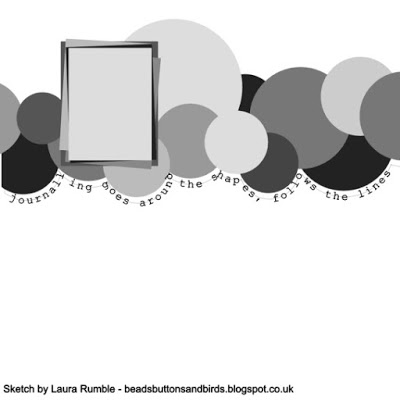 I had also recently seen a layout on Pinterest where they used circles coming off of one gelato cone and between the two I thought I'd make a page about ice cream and how my husband and I say "I love you more than ice cream" to each other.
Another thing I did was a time lapse of me making this layout! I'm experimenting with different capturing softwares, and the one that I used this time was of much lower quality, but more consistent with the frame rate. But I used the trial version and it can record in higher quality if I upgrade. So here are some close-ups and I will have the video posted soon!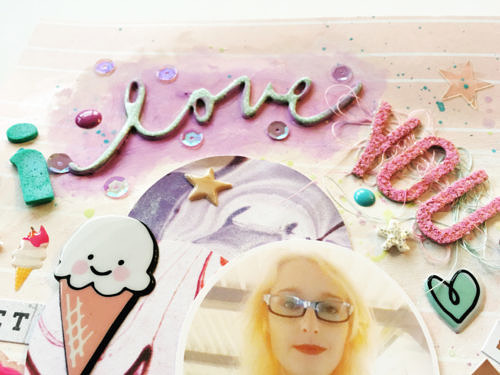 I made the words stand out in the title by adding a cloud of paint behind them. I also didn't like the original colour of the YOU alphas for this layout, but loved the texture, so I used some paint mixed with gesso to make them more yummy pink.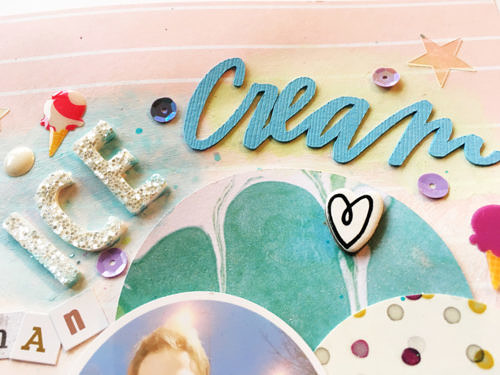 I adore this MAMBI paper that I got from a paper pad. It came in teal, purple, pink and orange, and it really looks like melting ice cream to me. I doubled up the word ice cream to make it a bit thicker.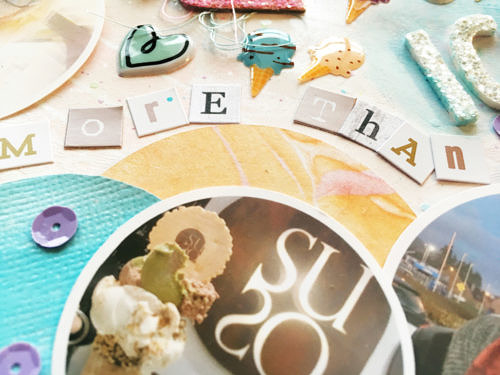 Instead of doing journaling along the bottom following the circles, I did a long title across the top. Mini alphas are super useful for small words in long titles. I mixed and matched MME's Necessities in Wood and Metallic.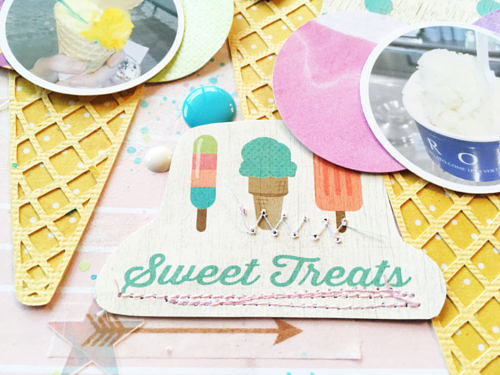 I fussy cut this sweet treats pocket page card from CTMH, and added some stitching for texture. I love how my cones turned out! I cut them from apricot coloured cardstock and backed them with golden yellow polka dot paper from MME's On the Bright Side.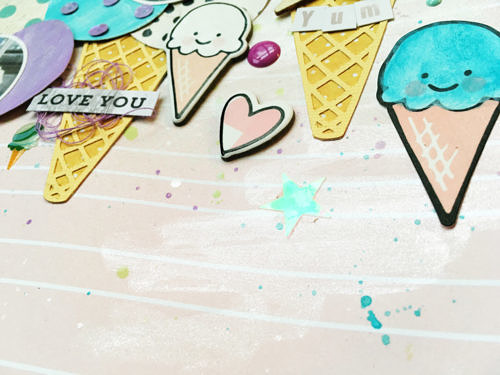 I had a sheet of cute tiny enamel ice cream stickers. I also used the puffy, cardstock and ephemera ice creams from CP's Cute Girl collection. I scattered sequins and enamel dots as a finishing touch.
Enjoy and keep an eye out for the video! Don't forget to link up your project at the SID blog.
xoxo
-A