Wedding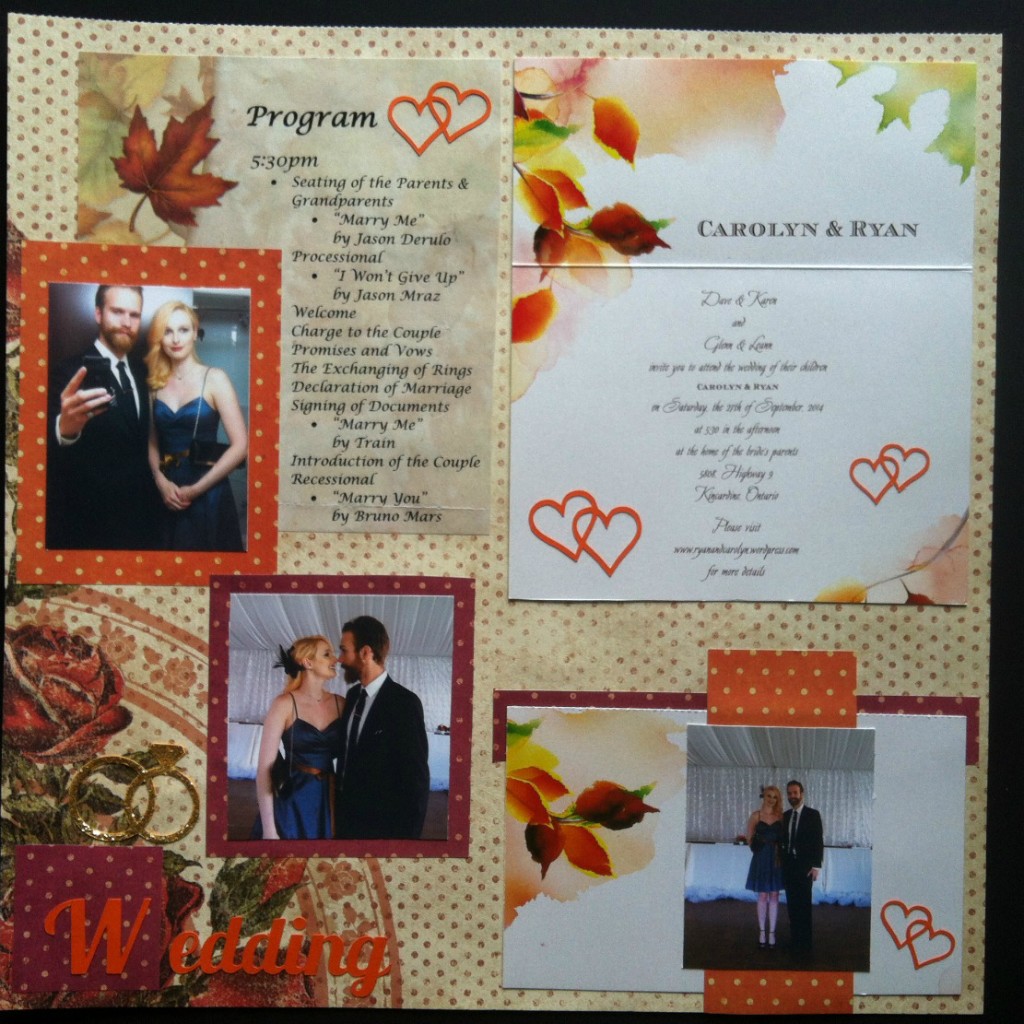 We attended a fall themed wedding in late September. It was a beautiful ceremony in a garden that looked like it was made for weddings, on a family farm. It certainly didn't feel like fall though! The weather was beautiful!

I chose a pretty simple layout, to let the gorgeous invitation take center stage.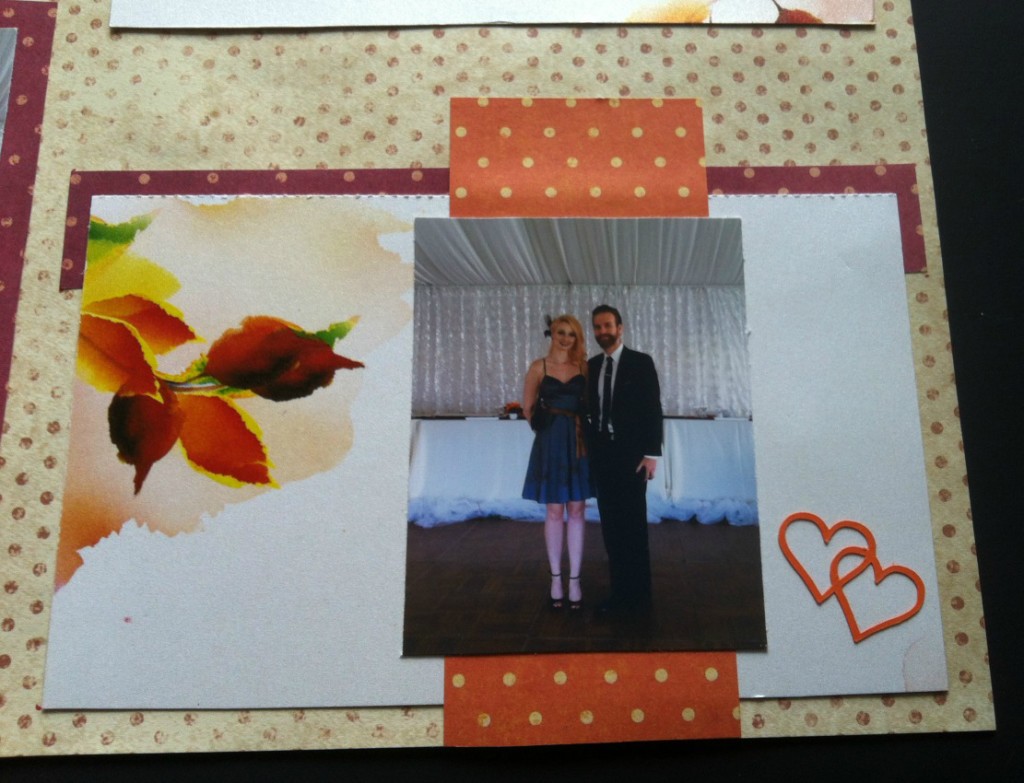 I cut a few simple hearts for embellishments.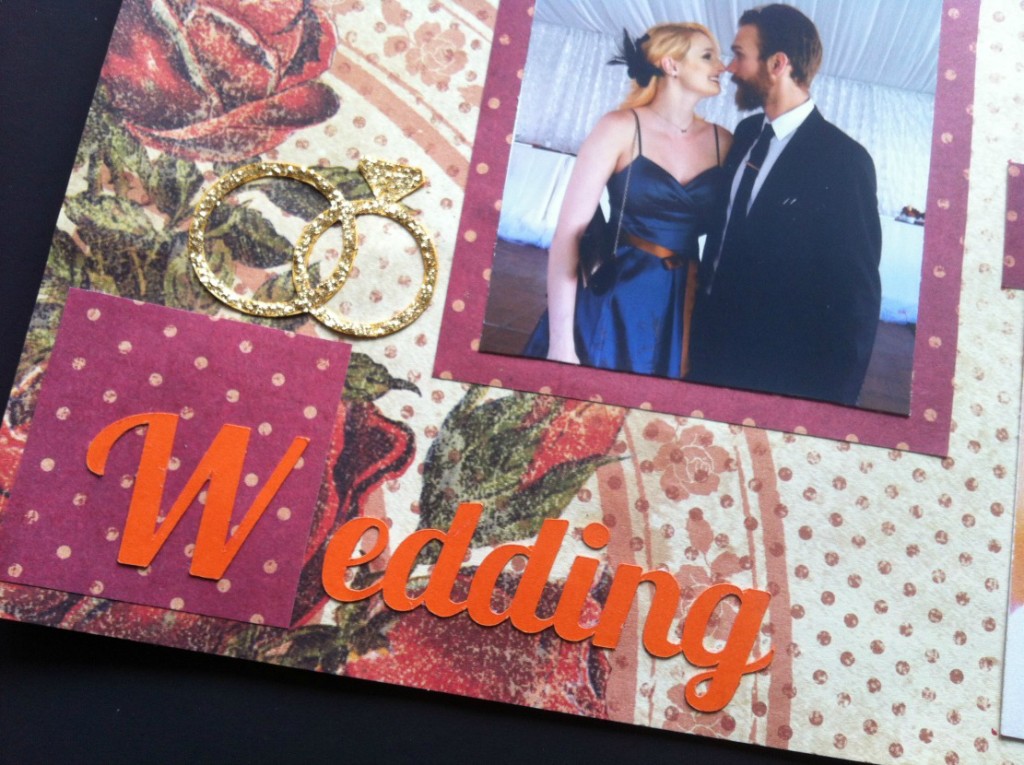 I cut out the rings from a golden-yellow cardstock and did several layers of gold glitter glue on top.
Designs Used:
–Wedding Rings and Hearts
xoxo
-A