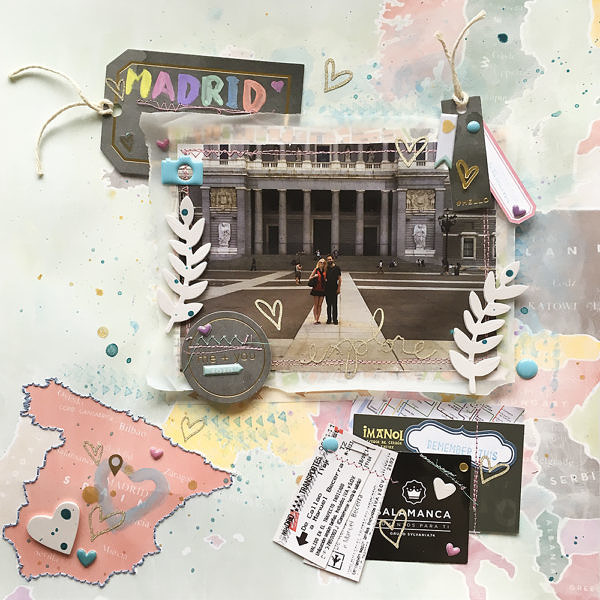 This is the second layout about our visit to Madrid, which is convenient because the challenge over at ARTastic was city theme. The inspiration was this gorgeous artwork by Ken Done – Sydney Night.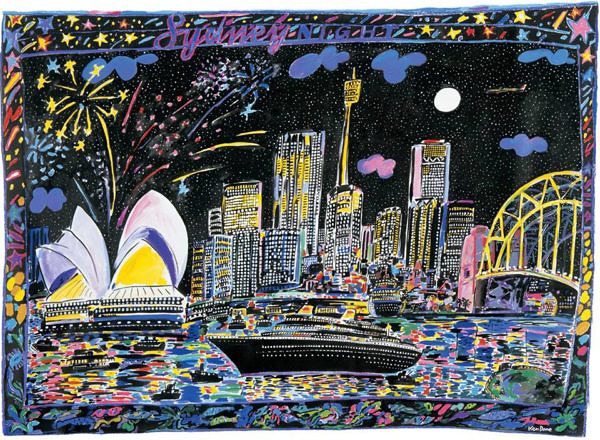 The colours in this are amazing and they pop so well against the black. I didn't want to do too much black on my layout and the art style makes me thing of chalk/pastels so I wanted to use lots of chalky pastel colours on my layout. I also used some chalkboard grey elements.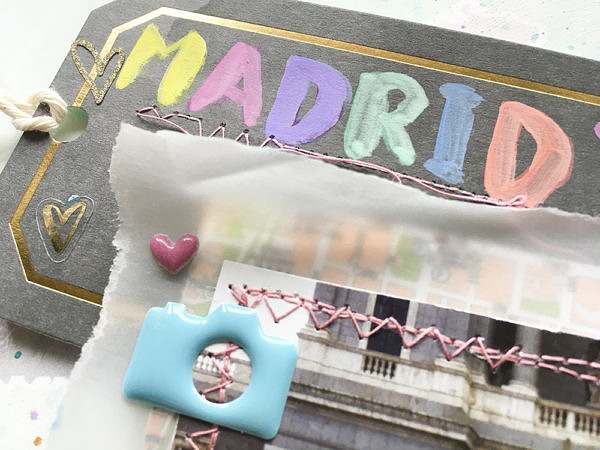 Like this tag from Pink Paislee's C'est la vie which I painted my title on. I also had a couple other chalkboard grey bits of ephemera from that collection, as well as a card from a restaurant that we ate at in Madrid.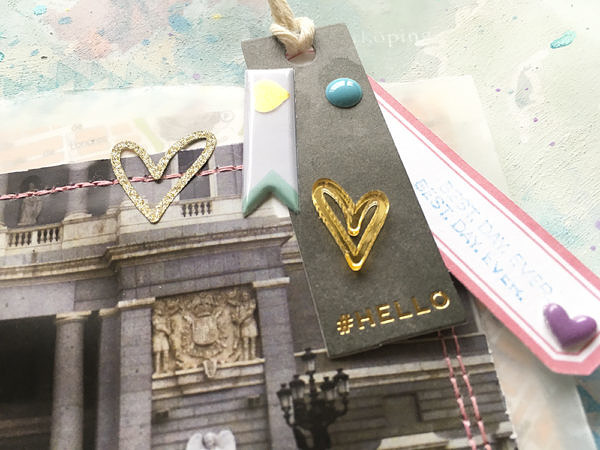 I did a bit of mixed media work on the background- I whited it out a bit with gesso to make Spain stand out, and added various paints with the packaging technique, as well as platters and stamping. I layered my photo on some vellum, which I distressed and used to white out the map of Madrid that I layered underneath. I adhered everything and then added a stitched frame in pink.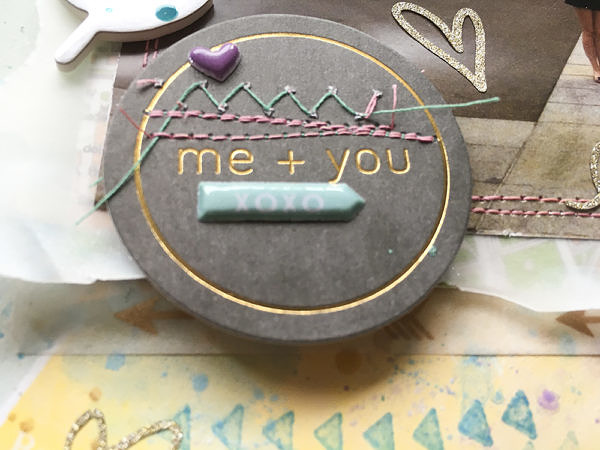 I got some Heidi Swapp stickers and washi tape on here. This little tag was popped up on foam. I got some white foam leaves and hearts from Paige Evans Take Me away on there as well around the photo.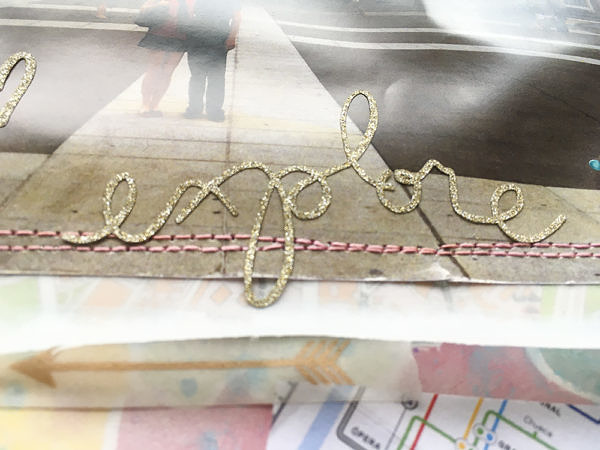 The last thing I felt that the photo needed was a loopy gold glittered word. I had a bunch of Heidi Swapp stickers that looked like they would look good there but none of the sayings fit the theme or space. Then I had a brainwave while looking at my gold glitter tape and my Silhouette machine…. I could just cut my own word and it could say anything I want, and be any size! So I drew my word and to not waste space on my piece of tape that I was cutting from I also added a bunch of hearts. The tape was from the dollar store and not very sticky at all, so I wasn't worried about it ripping or sticking to my mat. And the result speaks for itself, I love the way it turned out!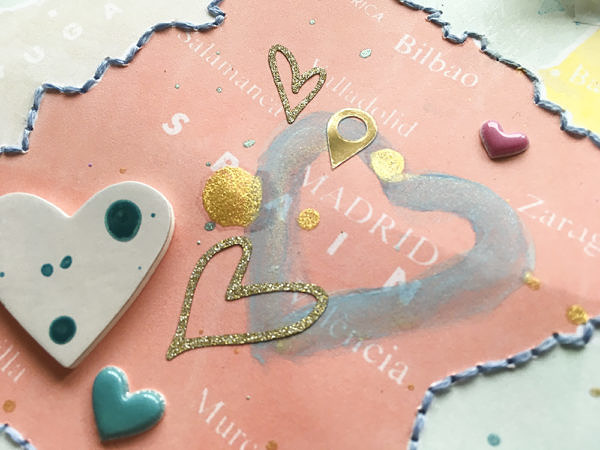 Actually, the first thing I did on this layout was stitch around Spain with blue embroidery floss. I wanted to highlight Madrid- not only was it our favourite city in Spain, but also the subject of this layout. I did so with hearts and a little gold geotag.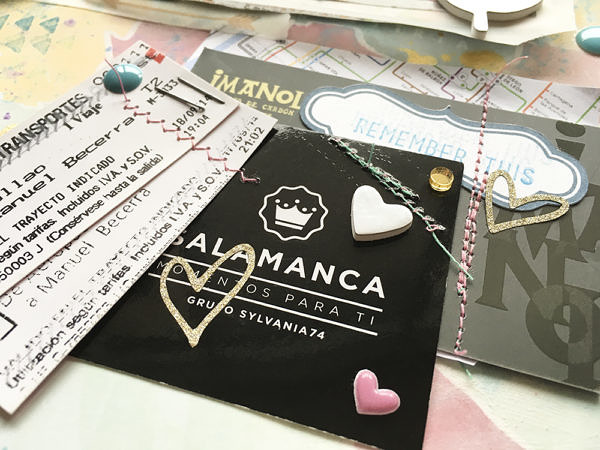 I made a little cluster of mementos from the trim and embellished them for a final touch, as well as stitching and stapling bits together.
I hope this inspired you to look at the media of an artwork for inspiration. If you made a layout based on this painting, link up at the ARTastic challenge blog!
xoxo
A